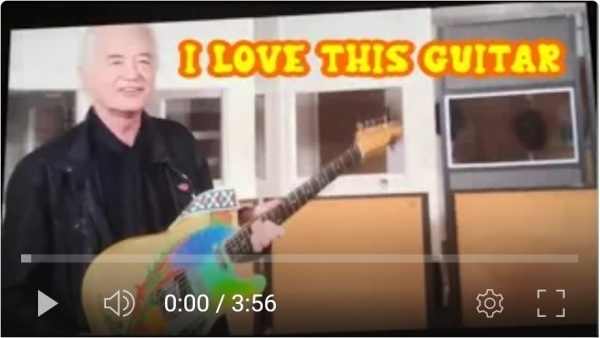 An Absolutely Priceless Video
Jimmy Page Reunites with His Iconic "Dragon Telecaster"
Shot in 2019 to promote the Metropolitan Museum of Art's "Play It Loud" Exhibit, Jimmy Page talks about his iconic guitars, amps and gear, among them his double-neck Gibson SG, the '59 Les Paul Standard he got from Joe Walsh, and his use of the bow and theremin. The highlight, however, is the way Jimmy brightens when he picks up his "Dragon" Telecaster.
"I love this guitar," says Page, beaming.
It is possibly the most personally revealing moment Jimmy Page has ever exhibited.
Perhaps the most legendary guitar in Classic Rock, used to record...
Continue Reading Click Here